Let's face it, iPhones are the most expensive smartphone devices in the market and so are its repairs. Especially, the iPhone back glass repair or replacement, they cost a bomb!. Along with a broken iPhone back glass is one of the most annoying issues we come across during our day-to-day lives.
A cracked iPhone back screen brings a host of complications like facing discomfort while texting, sending emails, playing games, or just simply holding the phone while speaking on-call can be a messy pain in the neck. On top, the crack may increase every passing day & may put other parts of the phone at risk of damage.
So, is it possible to fix your cracked iPhone back screen at home? How do you know if your iPhone needs a repair or a replacement? If it needs repair, how do you find the best iPhone back glass repair service near you?
Just sit back & relax. In this blog, we will answer all your questions regarding the iPhone back glass screen repair. So let get started!
First thing first, let us know if it is possible to fix your broken iPhone back glass at home?
The answer is no. Apple's hardware is not easy to get. The back glass of the iPhones like the iPhone 8 & later is held to the frame with a strong epoxy such that it is strongly fused with the internal parts of the phone. To remove the back glass, you have to dissolve the epoxy with extreme heat or cold.
Some of the common iPhone problems like black screen, a frozen screen, slow or faulty wifi, lagging phone, etc. can be solved at home, but back glass repair shouldn't be done at home. Doing so at home can further worsen the condition of your back glass and may also damage other internal parts. It will also void your Apple warranty if you have one.
How do I know if my iPhone needs a back glass repair or replacement?
It depends on the extent of the damage or the crack. The more cracked the screen is, the more the chances of back glass replacement. The chances of replacement are more in Apple's latest and higher-end phones like iPhone X, iPhone 11 & later.
How much an iPhone back glass screen repair costs?
If you have an AppleCare+ plan for your iPhone, the back glass repair will cost you $29 on all eligible iPhone models.
Now, what if I tell you that at VanCell, you can get the same quality of services on the lower side of the price & much more.
Experienced staff – We have highly skilled & certified technicians to offer the best quality repair for your devices.
All smartphone repair – We have in-house technicians offering repair services for all the major brands in the US like iPhone, Samsung, Motorolla, HTC, Lenovo, Google, Sony & more.
Same day repair – We offer the same day in store-repair service for most smartphone issues, such as screen repair,  battery replacement, and charge port replacement.
365 days warranty – We provide a 365 days warranty on the parts we install on your devices.
Mail-in repair – We also offer mail-in repair for our customers who do not live nearby. All you need to do is simply fill a form, send in your device & we'll deliver back to you at your doorstep after the repair.
How much does it cost for a iPhone back glass repair at VanCell?
While other stores may vary in the price to get you back glass replaced, we here at VanCell have a flat fee of $99 for the parts and installation. We ensure that your back glass is replaced with the highest of quality of parts and with the best precision that we can manage.
How is the back glass replaced?
Rather than reheating a phone over and over again, our new laser machine penetrates the broken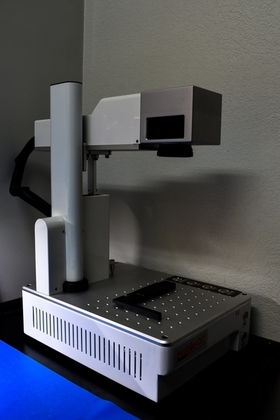 glass of the iPhone and zaps the glue binding it to the frame, getting rid of the risk of damaging the phone due to overheating. Using a preset layout, the laser quickly runs across the back of the phone, ensuring to avoid any openings in the frame where the laser could hit something inside the phone, to make removing the shattered back glass as painless as possible. With this technique and this new machine, we guarantee one of the cleanest and most efficient repairs in Vancouver. Not
only does this laser machine make the job a lot easier, but it makes for an incredibly fast repair also. Whereas the reheat and chip method could take 1-2 hour to remove the back alone, now thanks to this advanced piece of tech removing a broken glass back takes 20-30 minutes which means the customer, AKA you, gets your phone fixed and back in your hands faster than most repair stores around.
If you need any more info, feel free to call us here at VanCell any time or pop into our store for moe assistance.